Used Industrial Machinery and Equipment Appraisals & Auctions
Auction Several Pieces of Equipment or an Entire Plant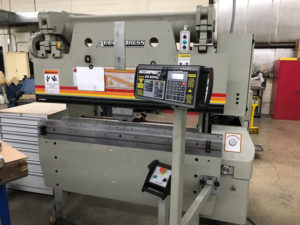 Elite Machinery provides used industrial machinery auctions for plants in the Midwest and nationwide. When several pieces of equipment or an entire plant need to be sold quickly, an auction may be the best solution. We always start by evaluating the machinery and assets, using our extensive and timely knowledge of the machinery market to price your assets accurately. We then use your individual situation to determine the best course of action; which may include an online auction, onsite auction, selling through brokering or a cash offer.
Quickly Liquidate Your Assets for Fair Market Value
With over 30 years of industry experience, we have the knowledge and connections to implement the chosen solution to liquidate your assets in a timely fashion. We handle the details and you get fair market value for your assets. Whether you're selling one machine or an entire plant, Elite Machinery Inc has your solution.
Some of the solutions we can provide include:
Appraisals

Online auctions

Live auctions

Cash offers

Liquidations

Broker sales
Do you have surplus or idle machinery? Learn more about our selling process and the solutions we offer for monetizing your used equipment. 
Contact Elite Machinery for Equipment Auctions
At Elite Machinery, it is our goal to simplify the equipment buying and selling process. When you work with us for machinery auctions, we make the process easy by working with you every step of the way. We are located in Wisconsin, in the industrial heart of the Midwest, allowing us to easily ship machines across the country or anywhere in the world. 
If you are interested in learning more about working with Elite Machinery for industrial machinery auctions, contact our team today to get started!