Used Industrial Machinery and Equipment Appraisals & Auctions
Auction Several Pieces of Equipment or an Entire Plant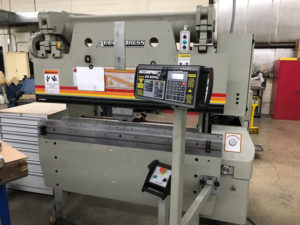 Elite Machinery provides used industrial machinery auctions for plants in the Midwest and nationwide. When several pieces of equipment or an entire plant need to be sold quickly, an auction may be the best solution. We always start by evaluating the machinery and assets, using our extensive and timely knowledge of the machinery market to price your assets accurately. We then use your individual situation to determine the best course of action; which may include an online auction, onsite auction, selling through brokering or a cash offer.
Quickly Liquidate Your Assets for Fair Market Value
With over 30 years of industry experience, we have the knowledge and connections to implement the chosen solution to liquidate your assets in a timely fashion. We handle the details and you get fair market value for your assets. Whether you're selling one machine or an entire plant, Elite Machinery Inc has your solution.